LEGO reveal first "Ant-Man and the Wasp" set
While Avengers: Infinity War is, rightly, the talk of the town and will remain so for the next year, let's not forget that Marvel Studios have another movie coming out this summer: Ant-Man and the Wasp. The sequel to 2015's smash hit Ant-Man, Ant-Man and the Wasp will see Scott Lang and Hope Van Dyne in action as they fight the mysterious Ghost, seek to rescue Hope's mother Janet from the quantum realm, and hopefully not leave as many moviegoers scarred and depressed as Infinity War.
In anticipation of the film, our good friends at LEGO have revealed their first set based on the film. Check out the press release and gallery below for more details.
LEGO® Marvel Super Heroes
76109 – Quantum Realm Explorers
200 pieces | Ages 7-12 $19.99 USD
Available June 1, 2018

Fly into action against Ghost with Ant-Man's Quantum Vehicle and The Wasp with this LEGO® Marvel Super Heroes 76109 Quantum Realm Explorers set. The Quantum Vehicle features an opening, bug-eyeshaped minifigure cockpit, adjustable insect arms, stud shooters and adjustable engines for launch, hover and flight modes. This set includes 3 minifigures and a gold-colored trophy element.

• Includes 3 LEGO® Marvel Super Heroes minifigures: Ant-Man, The Wasp and Ghost.
• Quantum Vehicle features a bug-eye-shaped, opening minifigure cockpit, 2 adjustable insect arms, 2 stud shooters, 2 adjustable engines and 3 mufflers.
• Adjust the engines for launch, flight and hover modes.
• Weapons include Ant-Man's Shrink Gun and Ghost's 2 Power Blasts.
• Accessory elements include a gold-colored trophy and the Wasp's wings.
• Ghost minifigure is new for June 2018.
• Recreate thrilling scenes from the Marvel Super Heroes Ant-Man and the Wasp movie.
• Quantum Vehicle measures over 2" (7cm) high, 5" (15cm) long and 3" (9cm) wide.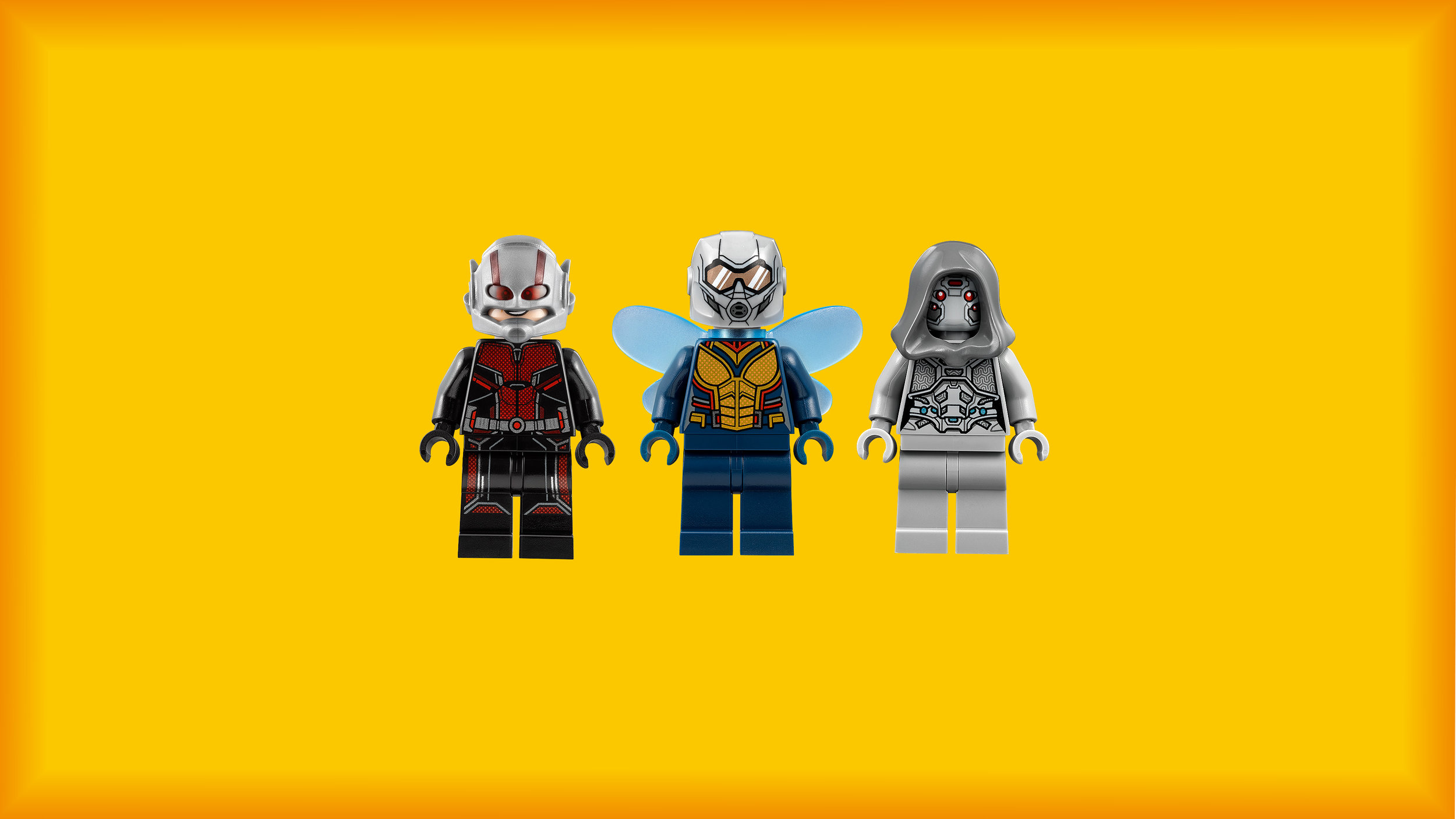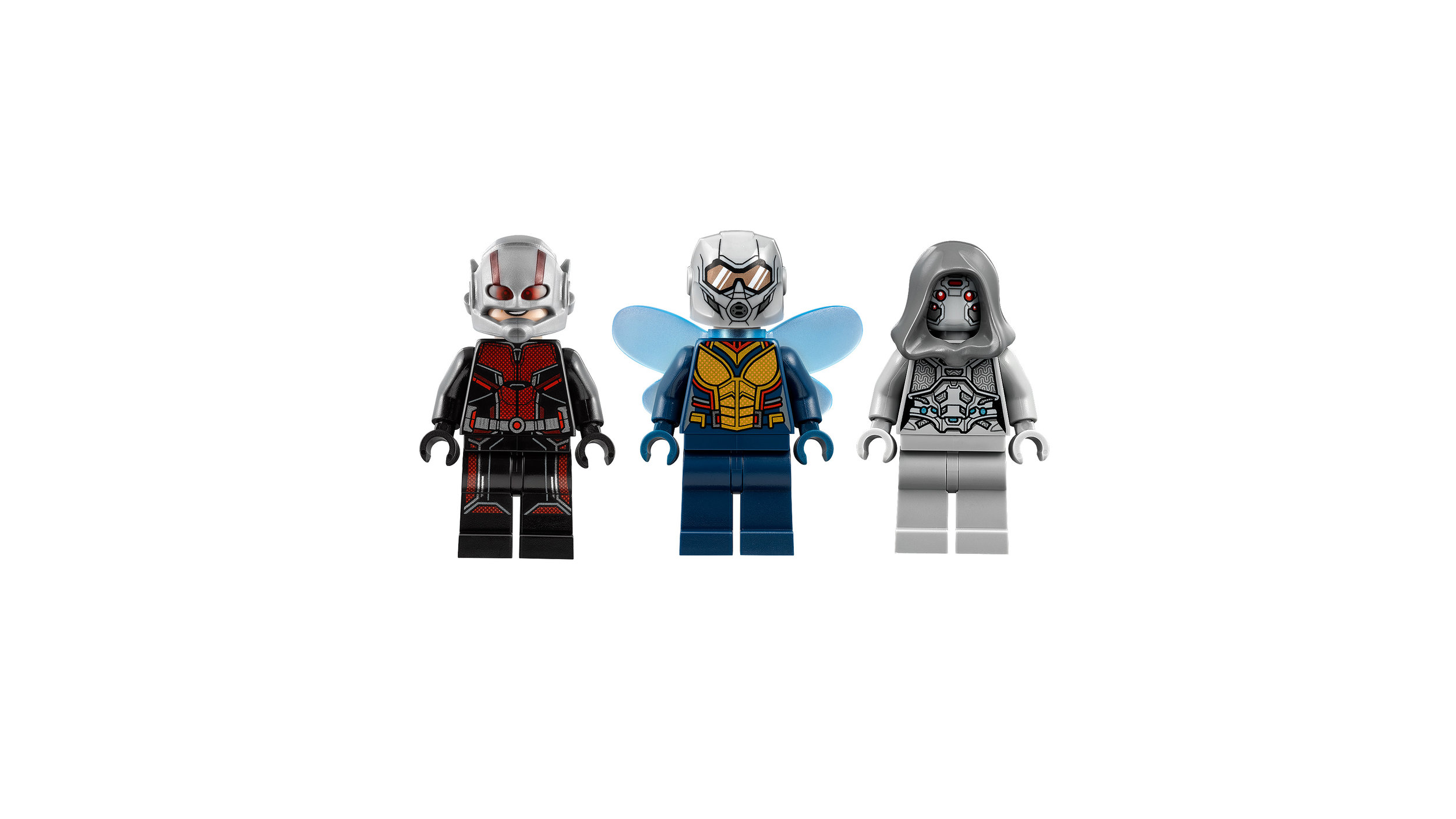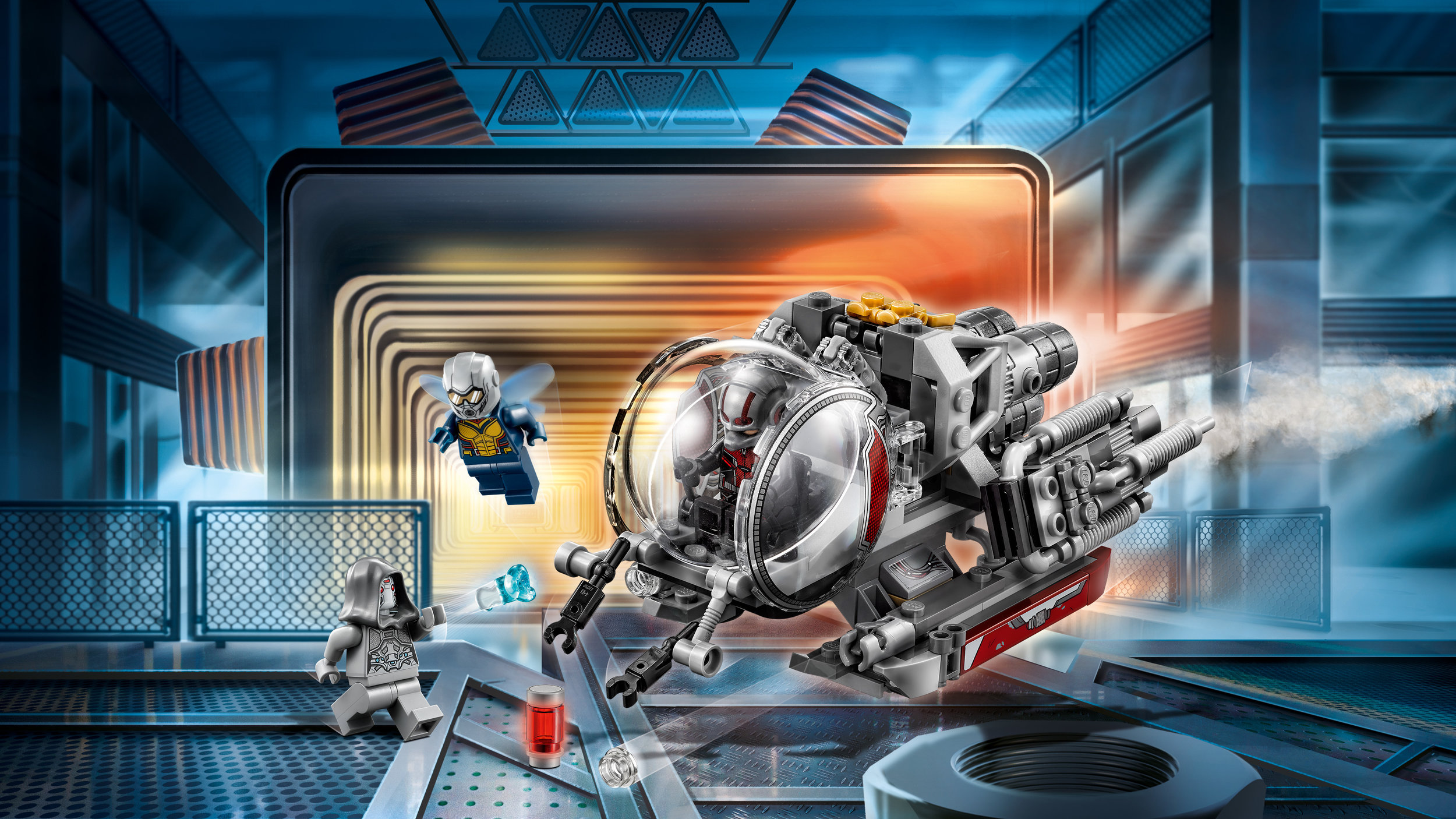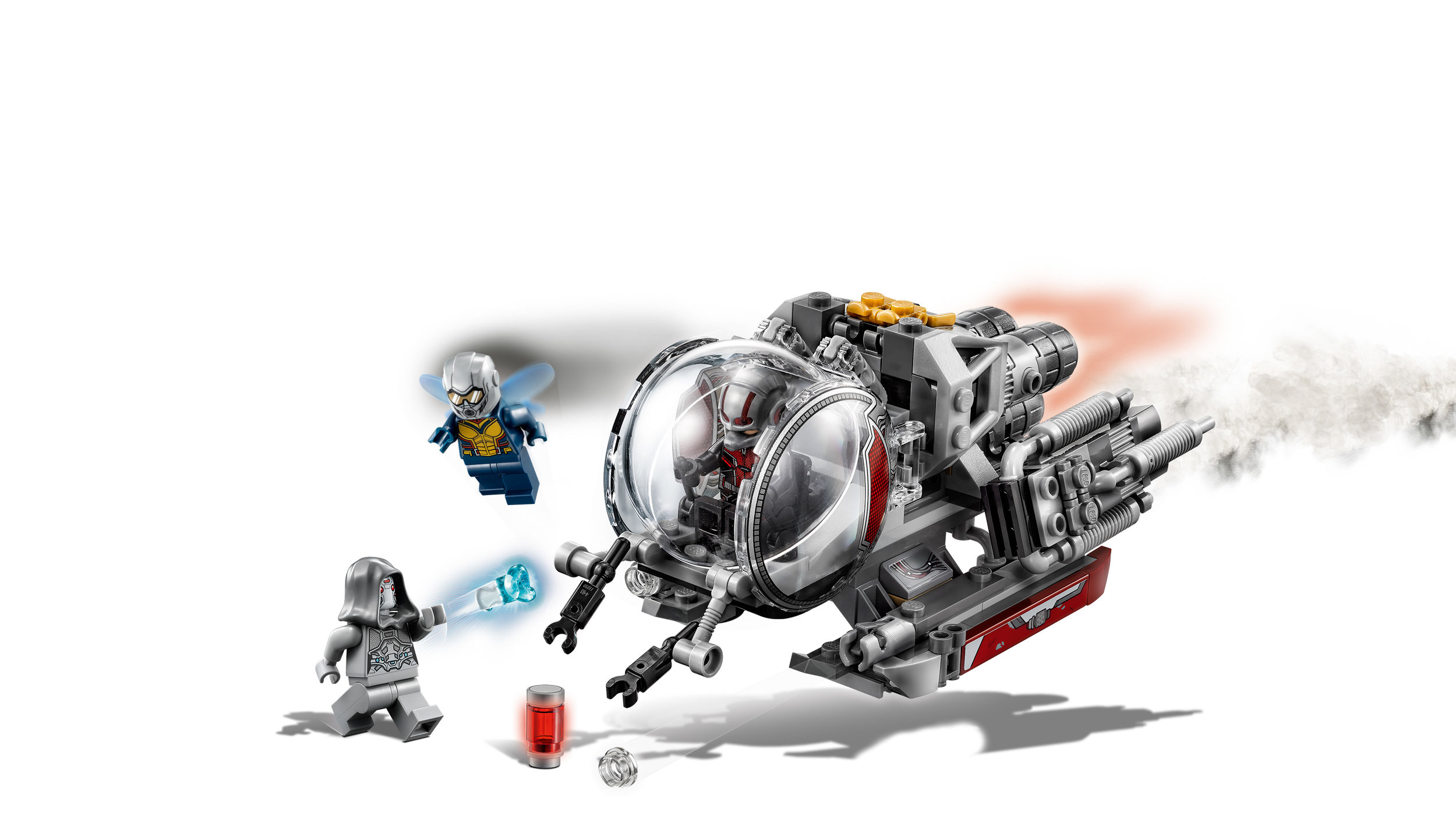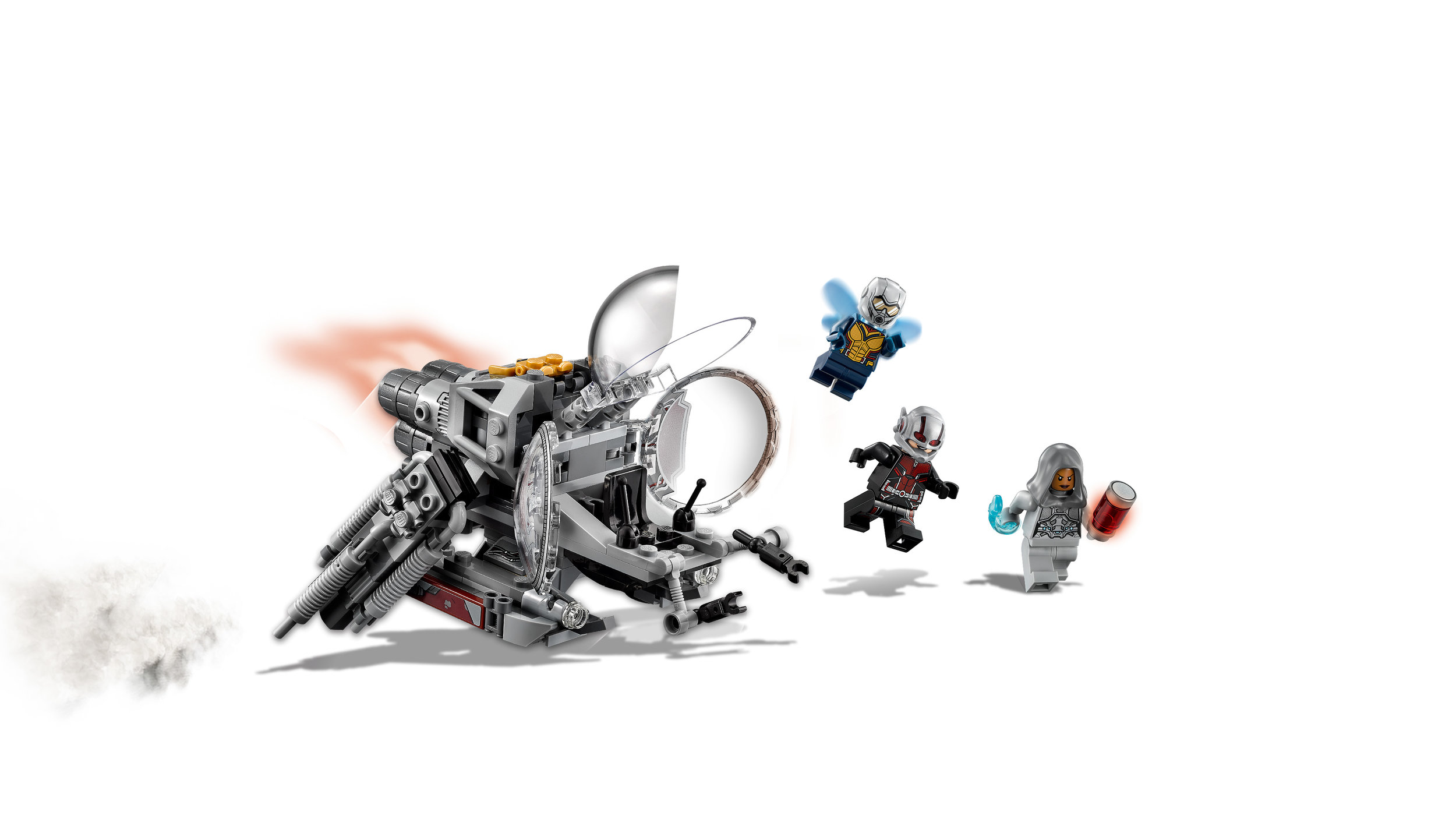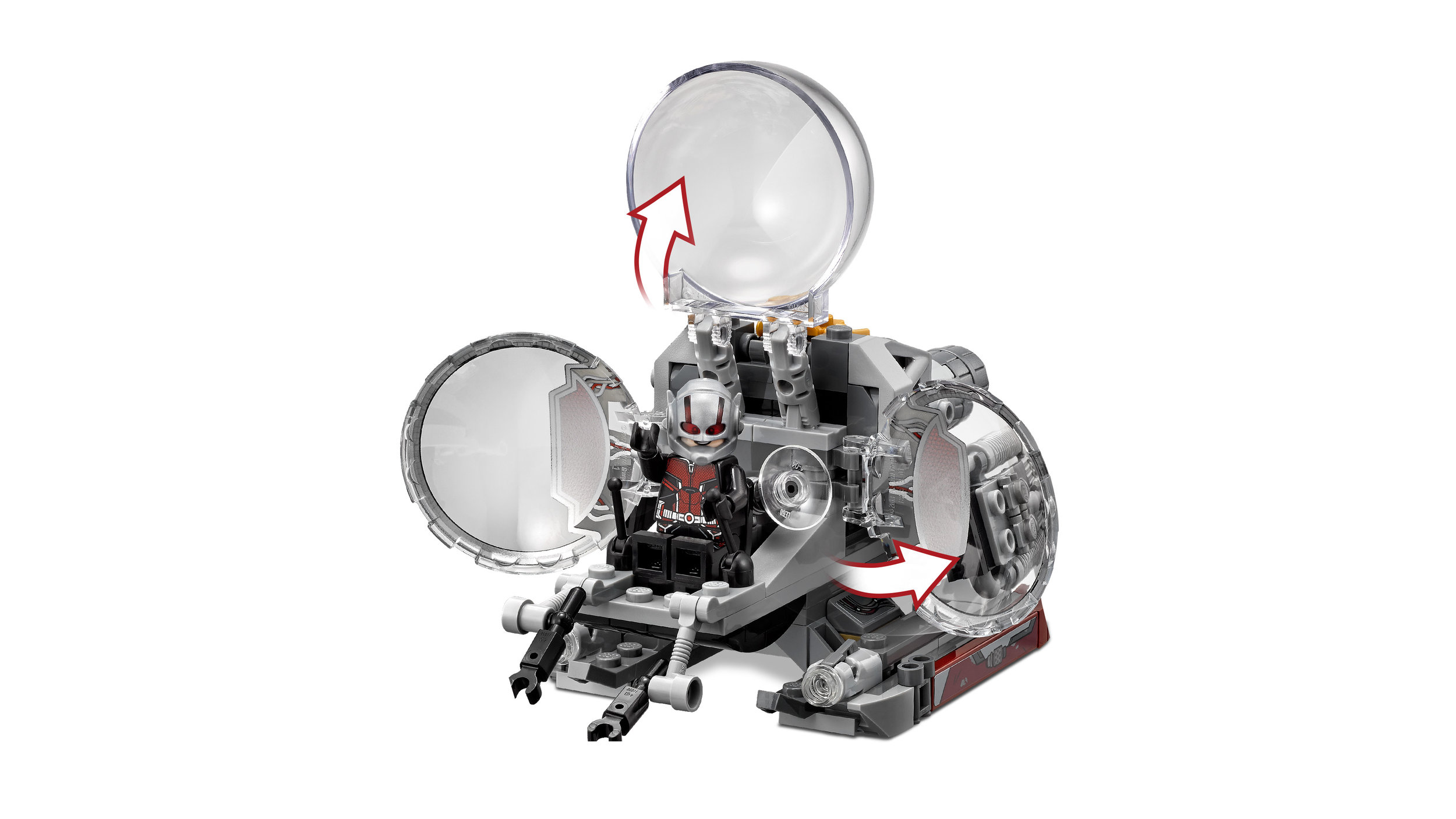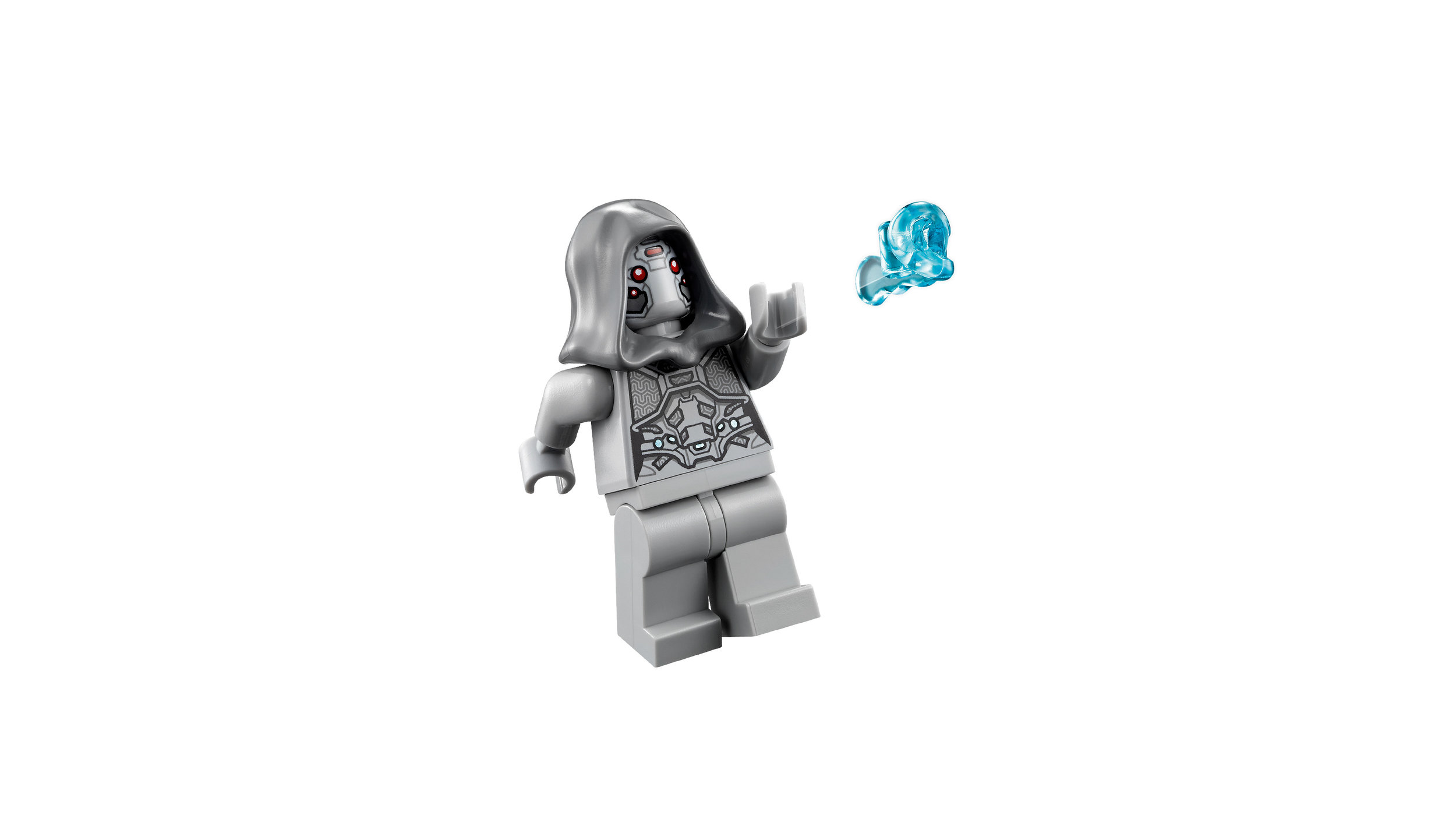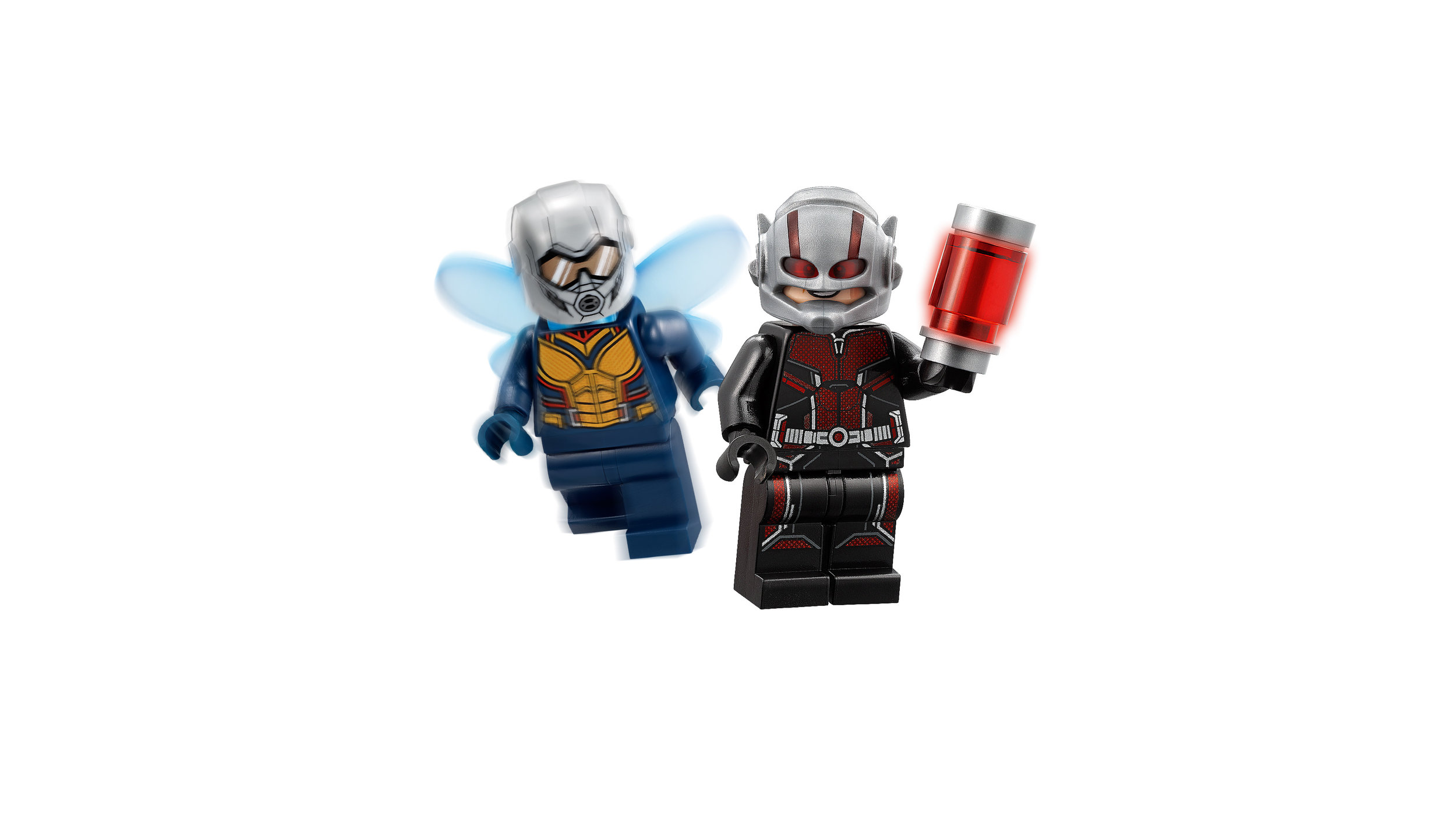 LEGO's Quantum Realm Explorers set will be available in stores on June 1, and Ant-Man and the Wasp will hit theaters on July 6.