The entire Valiant universe is coming to NYCC
Man, there's some great stuff coming to NYCC. Several publishers have already released their schedules and exclusives for the convention, and from a merchandise standpoint, Valiant might take the cake. Besides some exclusive variants, Valiant will have a Bloodshot action figure available for purchase, along with a board game, pins, mugs, great looking apparel, and some hilariously awesome plushies. Check out the details below.
Per Valiant:
NYCC 2018: Valiant Reveals Exclusive Comics, Pins, T-Shirts, Giveaways,and More for New York Comic Con 2018!

In just two short weeks, Valiant is setting its sights on the concrete jungle of Manhattan with a brand-new lineup of con-exclusive collectibles, giveaways, and merchandise that will only be available at New York Comic Con 2018!

From Thursday, October 4th to Sunday, October 7th, head to the Javits Convention Center in Manhattan and to Valiant's newly re-designed convention headquarters at Booth #1635 for the latest that the industry's most critically acclaimed comic book publisher has to offer!


First: Dive into one of the biggest and most accessible shared comic universes around with an extensive selection from Valiant's slate of award-winning titles, including BLOODSHOT SALVATION, BRITANNIA, ETERNITY, SHADOWMAN, FAITH, NINJA-K, SECRET WEAPONS, X-O MANOWAR, and many more!


Make sure you arrive early to scope out Valiant's NYCC-only exclusives, available both at Booth #1635 and at Reedpop's official New York Comic Con merchandise store – including a brand-new assemblage of Fanset's VALIANT ENAMEL COLLECTOR'S HEAD PINS, on an exclusive Raúl Albacker card and featuring a SHADOWMAN NYCC-only pin; a X-O MANOWAR #19 NYCC 2018 Exclusive Variant featuring artwork by Walter Simonson, and much more!

Plus: Skip the shipping costs of the online store and check out the rest of what Valiant has to offer at Booth #1635, including the BLOODSHOT 1/6 SCALE ACTION FIGURE, convention-exclusive T-shirts, and other amazing offerings!

We'll see you in the Big Apple!

FREE GIVEAWAYS
VALIANT BEYOND SNEAK PREVIEW
Get a first look at Valiant's most anticipated upcoming series with previews for BLOODSHOT RISING SPIRIT #1, LIVEWIRE #1, and 2019's THE LIFE AND DEATH OF TOYO HARADA #1!
THE LIFE AND DEATH OF TOYO HARADA #1: RETAILER-EXCLUSIVE ASHCAN EDITION
The entire first issue of Joshua Dysart's long-awaited prestige series, with black-and-white art by CAFU and Mico Suayan! Strictly limited to those who attend Diamond's Retailer Breakfast at New York Comic Con!
--
NYCC EXCLUSIVES:
VALIANT ENAMEL HEAD PINS COLLECTOR'S EDITION MASTER SET [$60]Produced by FanSets
Limited to only 50 sets at Valiant Booth #1635, collect all five of Valiant's newest convention-exclusive pins at once – plus an extra SHADOWMAN pin exclusive only to this collection – on a limited-edition exclusive backer card that can't be found anywhere else!
FAITH: DREAMSIDE #1 NYCC 2018 EXCLUSIVE VARIANT
Available exclusively via the Reedpop store at NYCC! Faith and Doctor Mirage take their team-up to the New York Public Library in this exclusive cover drawn by Becca Farrow (Ladycastle) for the next exciting miniseries by Jody Houser and MJ Kim!
LIVEWIRE NYCC EXCLUSIVE T-SHIRT [$25]
Produced by Trevco
Featuring art from the cover of HARBINGER WARS 2: AFTERMATH #1 by Raúl Allén! Available insizes S–XXXL.
BLOODSHOT NYCC EXCLUSIVE LOGO CAP [$25]Produced by Outdoor Caps
With the BLOODSHOT movie set to arrive in 2020, now's the time to start showing your love for Valiant's most unrelenting hero with this convention-exclusive logo cap!
--


VALIANT MERCHANDISE
BLOODSHOT 1/6 SCALE ACTION FIGURE [$160]Produced by Phicen
Making its convention debut, this highly posable and superbly detailed action figure comes with a plethora of action-packed accessories! Only a handful of these bad boys will be sold at Valiant Booth #1635, so don't wait!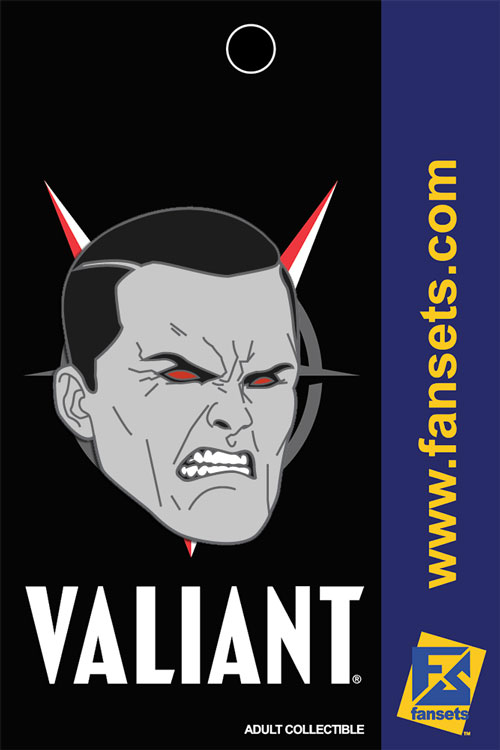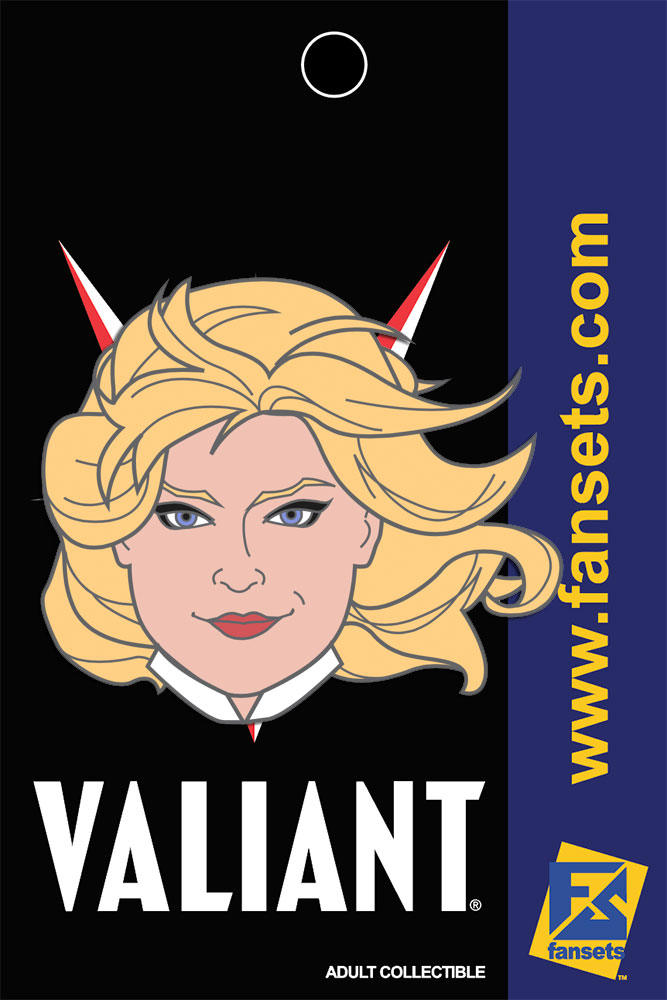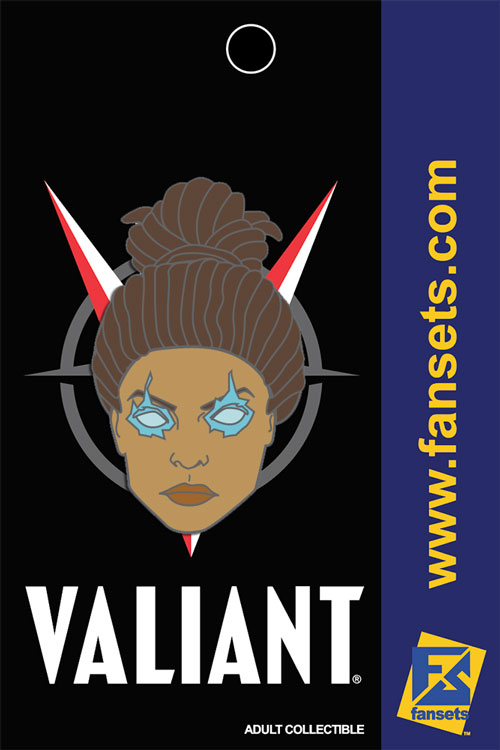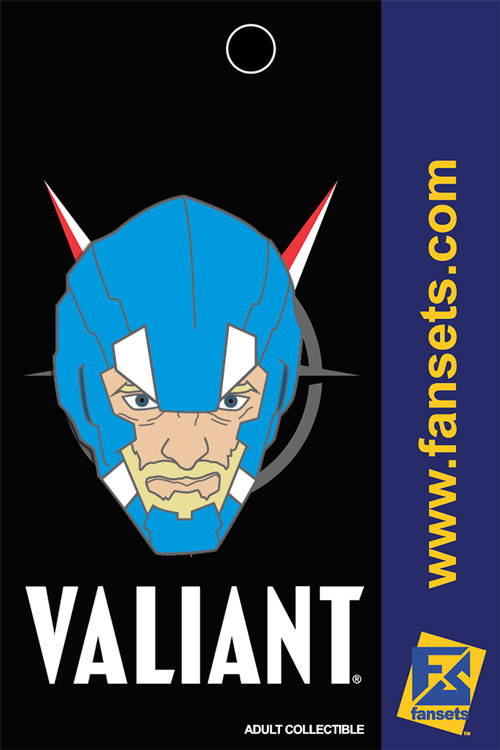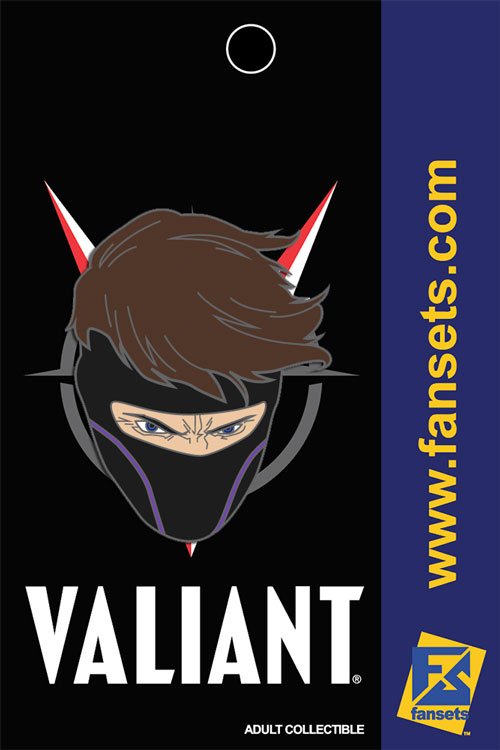 VALIANT ENAMEL COLLECTOR'S HEAD PINS [$10 each]Produced by FanSets

Valiant has partnered up with FanSets once again for a brand-new enamel pin set featuring the heads of Valiant's most popular heroes!
X-O MANOWAR STOR FOLIO [$11]Produced by BCW
Carry up to 20 of your favorite Valiant comics, or 15 bagged and boarded comics, in this sturdy drop-back portfolio featuring art by Lewis LaRosa and Monika Palosz!
VALIANT UNIVERSE SHORT BOX [$12]Produced by BCW
Featuring the Valiant Universe's vast roster of characters in wraparound artwork by Diego Bernard, this durable storage box can hold anywhere between 150 to 175 comics!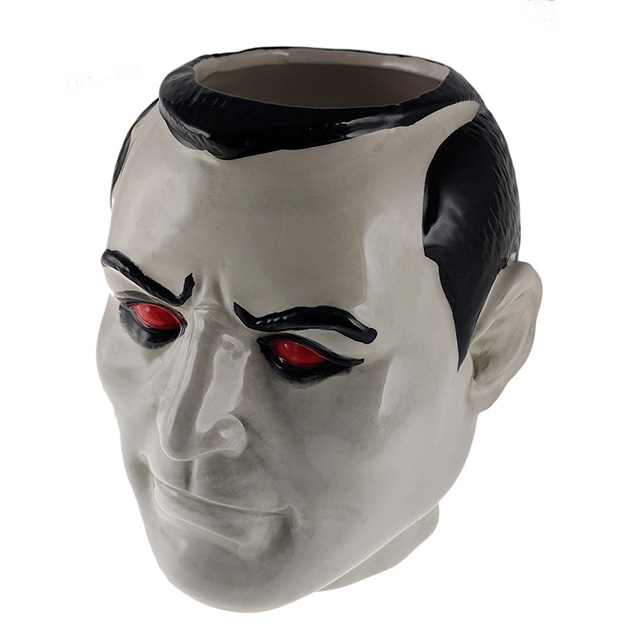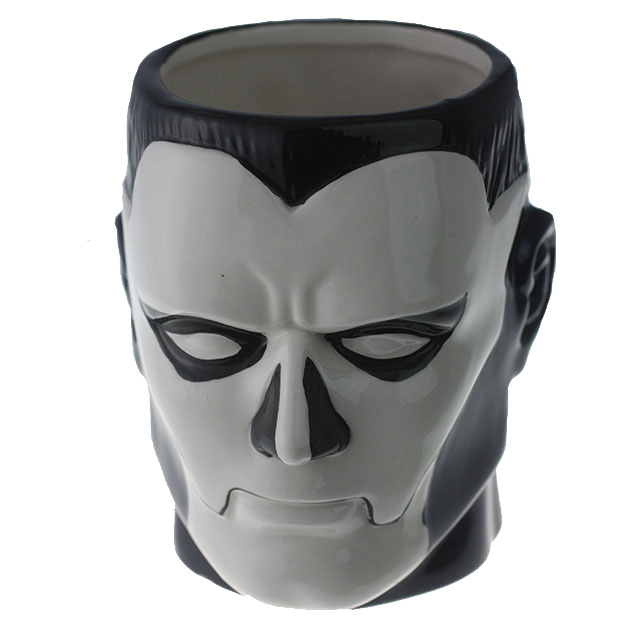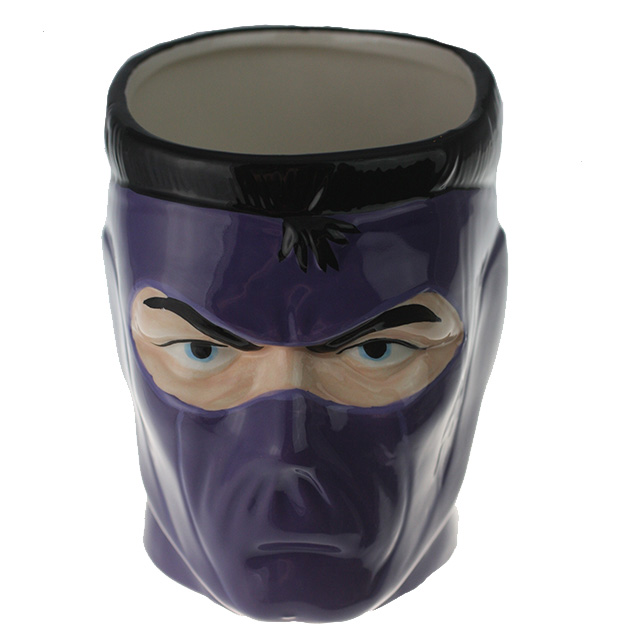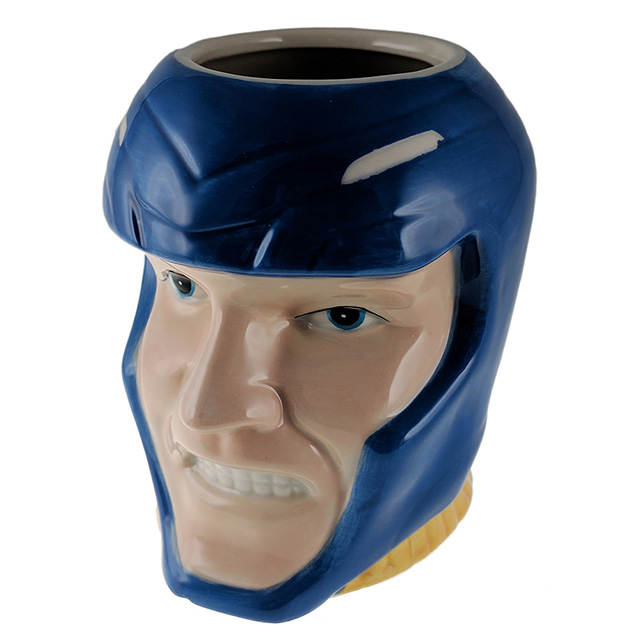 BLOODSHOT / SHADOWMAN / X-O MANOWAR | NINJAK MOLDED MUG [$20]Produced by Surreal Entertainment
Make your morning coffee a little more Valiant with these hand-crafted, hand-painted, 3D mugs featuring the faces of your favorite comic characters!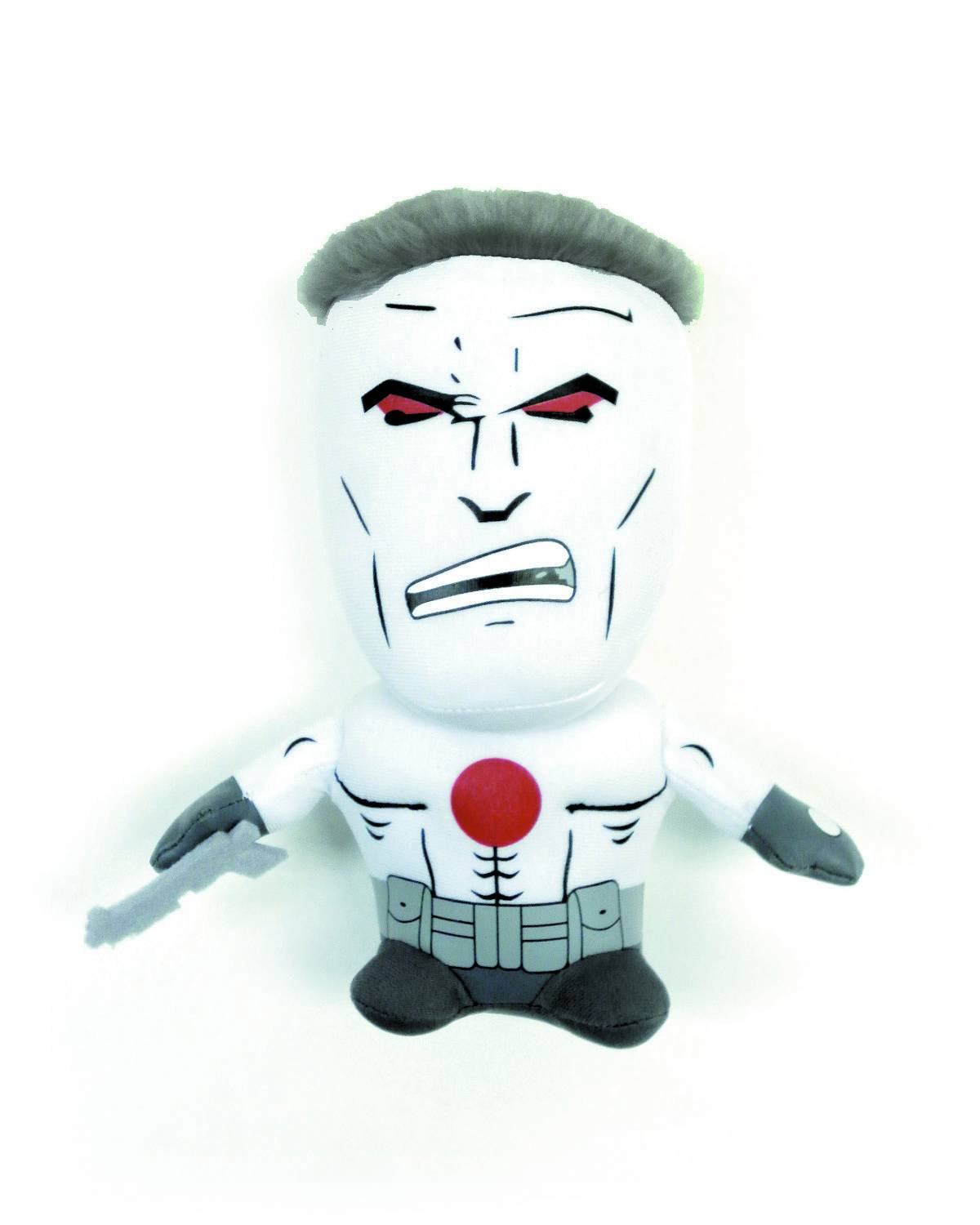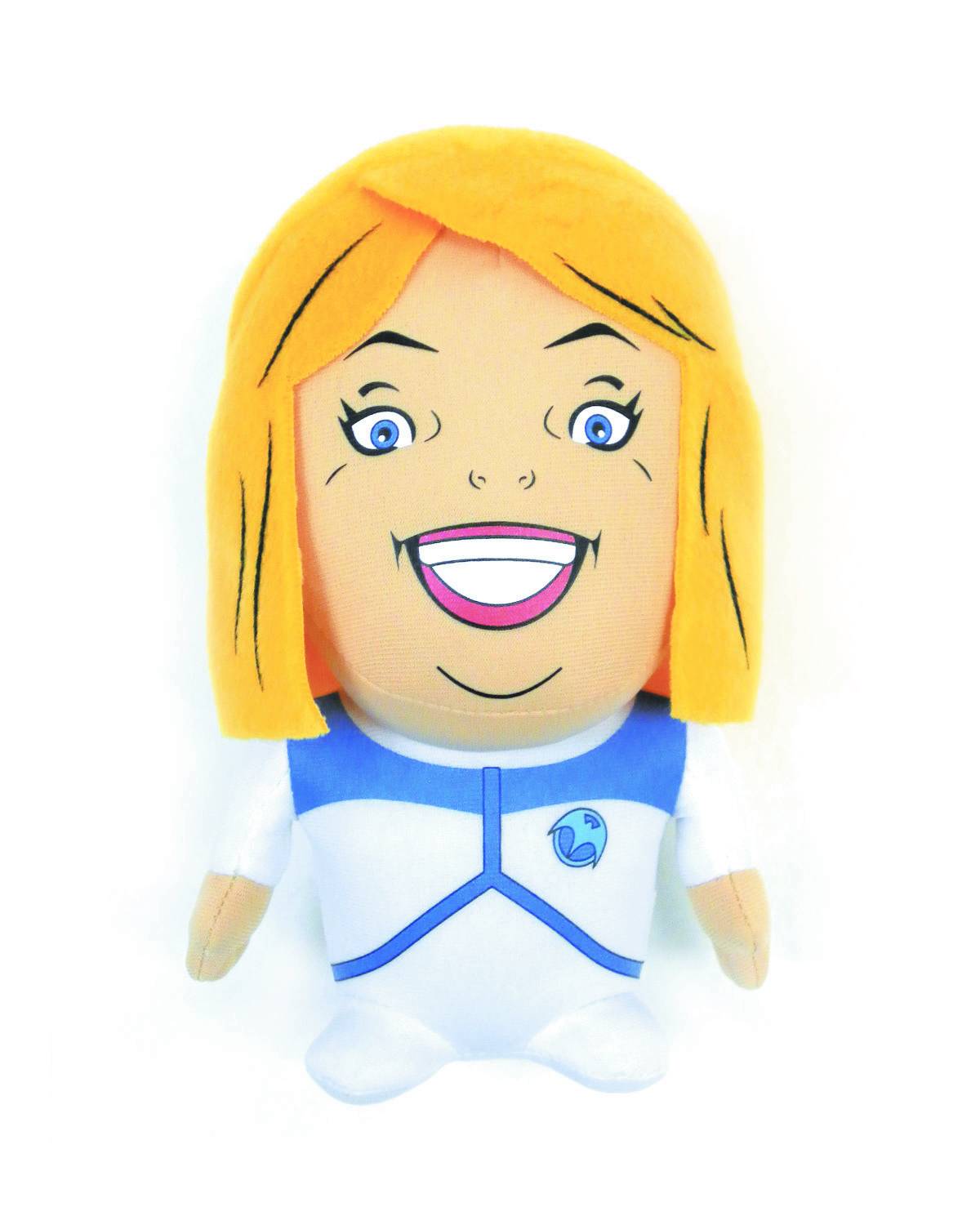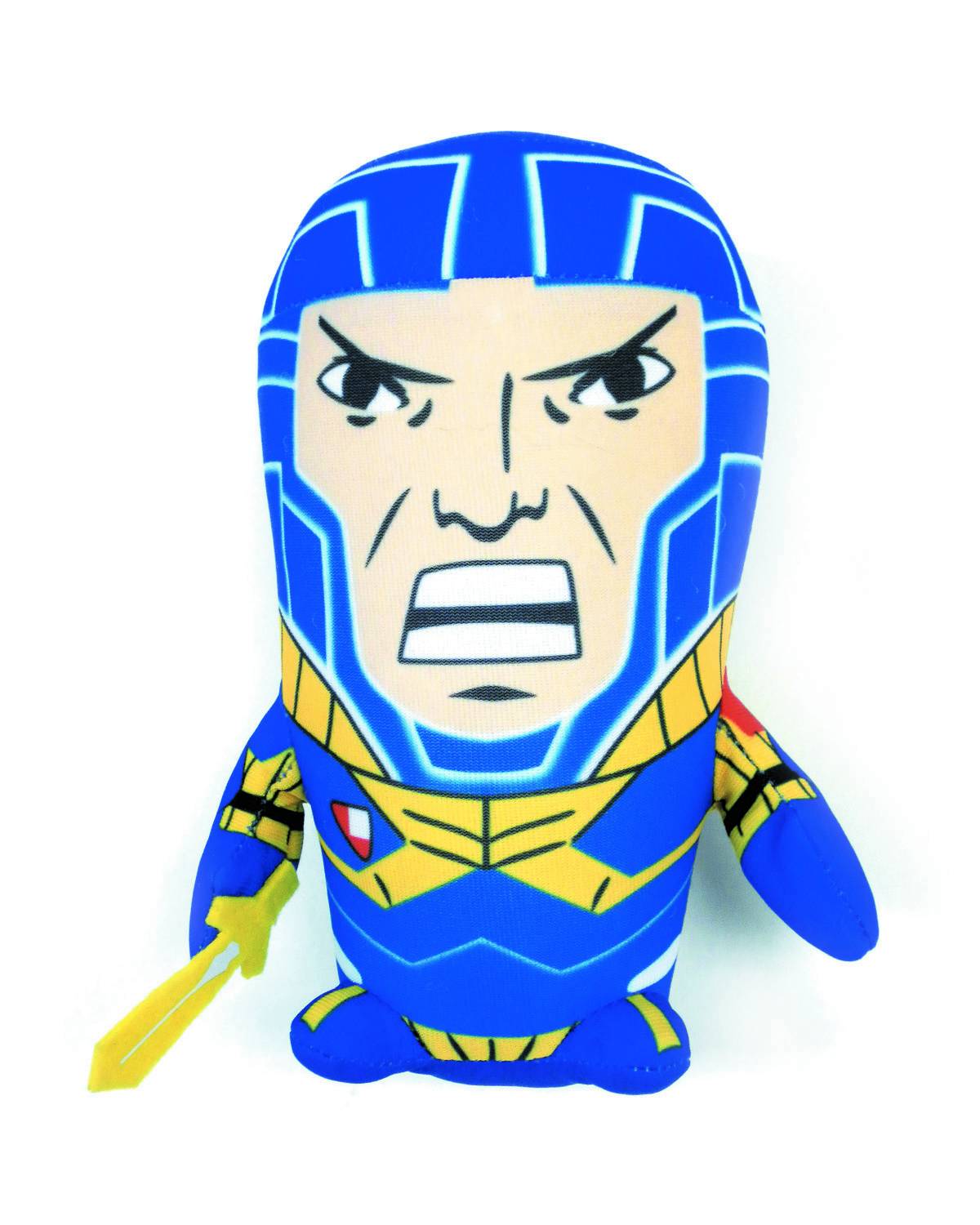 FAITH / BLOODSHOT / X-O MANOWAR SUPER DEFORMED PLUSHIE [$11]Produced by Comic Images
Valiant's ever-popular, super-deformed plush dolls are back – and just as collectible as ever!
NINJAK VS. THE VALIANT UNIVERSE CARD GAME [$25]Produced by Overworld Games
The heroes in the VALIANT UNIVERSE must team up to stop their former ally in this card game byOverworld Games! Are you up for the challenge?

--

VALIANT APPAREL

BLOODSHOT T-SHIRT [$25]Produced by MSMG
Featuring art from BLOODSHOT REBORN by Mico Suayan! Available in sizes S–XXXL.
LIVEWIRE CONVENTION-EXCLUSIVE T-SHIRT [$25}Produced by Trevco
Featuring Raúl Allén's cover art from HARBINGER WARS 2: PRELUDE #1! Available in limited quantities and sizes and once they're gone, they're gone!
VALIANT HIGH CONVENTION-EXCLUSIVE T-SHIRT [$25}Produced by Trevco
Featuring the Man-O-War mascot of VALIANT HIGH, with art by Eisner Award-winning artist Derek Charm! Available in limited quantities and sizes and once they're gone, they're gone!
VALIANT LOGO BASEBALL CAP [$25]Produced by Jack of All Trades
Featuring Valiant's iconic logo by award-winning artist and designer Rian Hughes.
VALIANT UNIVERSE BANDANAS [$10]Produced by Kalan

Made of 100% FlexFiber™ and featuring wraparound artwork by 2017 Eisner Award nominee Pere Pérez!
New York Comic-Con will be held October 4-7.